Seriline's modern and safe production is located at our head office in Bromma, Stockholm. There are lots of machines and products available to provide world-class service to our customers.
We at Seriline care about both your and our own quality, so we have installed powerful cleanroom machines that decorate our entire property with a little extra power in the production. These machines suck in all the particles moving in the air and ensure that the air is clean and fresh. Since our production is in-house, we can both quality and safety check all the jobs we perform without any third party being involved. From start to finish under the same roof.
Laser engraving
We laser engrave exit buttons, keyfobs, cards and much more. We also create artworks with your own logo as well as interpretations for your access control system. Our keyfobs can be engraved on both the front and the backside, and are available with EM and Mifare chip or so-called combi keyfobs where both chip techniques are integrated. Visit our webshop for more detailed info and price.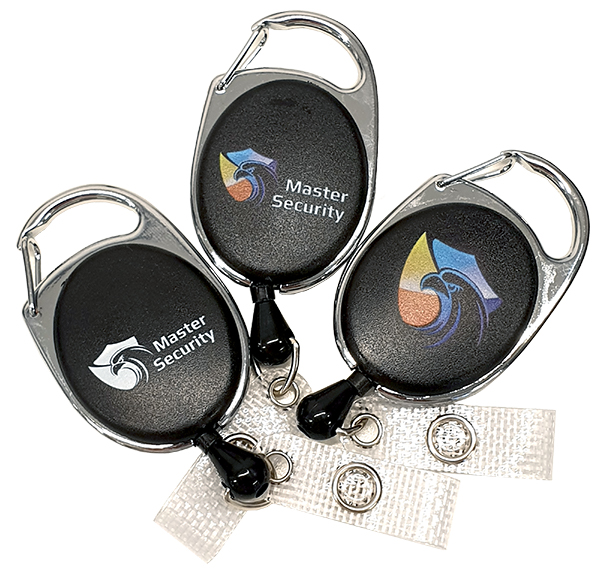 Instant print
We can offer a four-color printed logo on all our keyfobs and card accessories such as yoyo and covered cardholders. If you are looking for an affordable printed keyfob or yoyo with a high level of detail that is our printed logo products. These products are a great way to showcase your brand by using your own logo.
Our printers use a unique LED technology for curing the UV ink and in this way is a more environmentally friendly alternative compared to the most common printing techniques. The result is a high-resolution and durable finish. The colors of our printed products are resistant to water, scratches and sunlight.